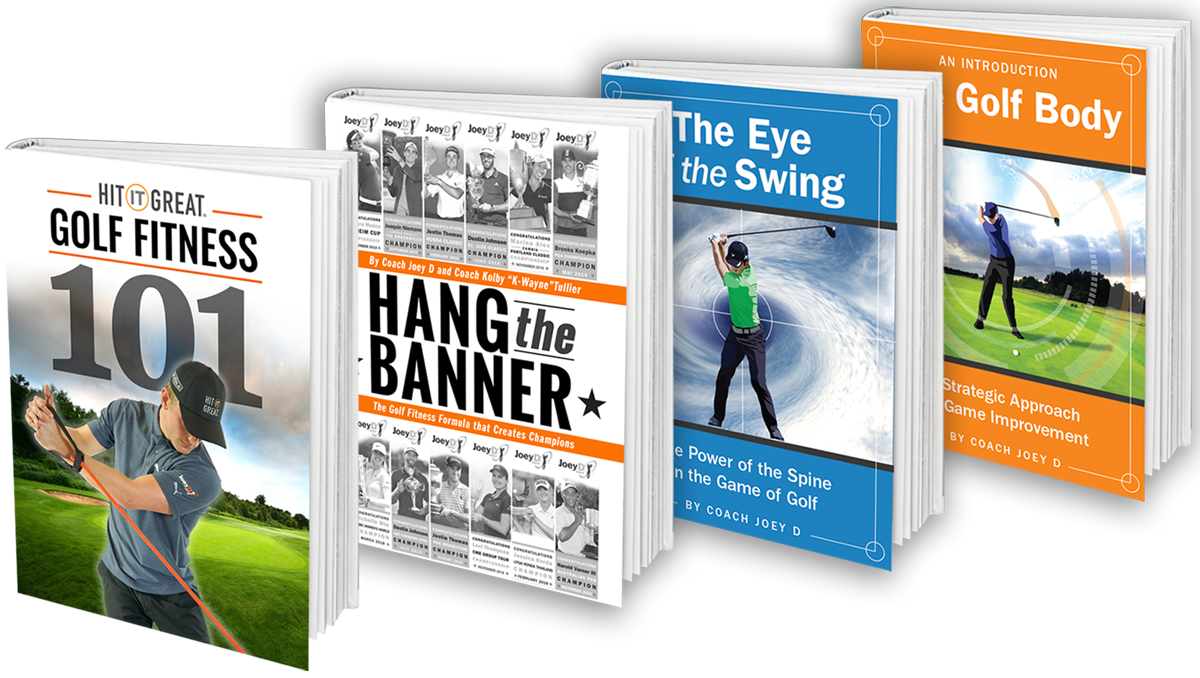 Free eBook Library
Great Insights…With Our Compliments
Our complimentary golf fitness PDF's are mini golf training books designed to help you learn what golf fitness programs are, why they work, and give you sample exercises to discover how 'feel' can become 'real' in your swing.
Learn great exercises you can use today to take your first steps on a fun journey to optimize your body for golf and have more fun on the course.
Download your free golf training PDFs today!